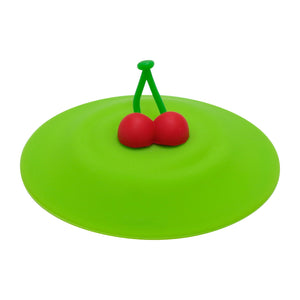 The new classic series . It inherits the ideas from the awarded Magic Cup Cap and further interprets in another way. This new series is added with sweetness to make every cup of drinks even pleasanter. What is the purpose for design? To make one's life even better! These fruity cup caps should have achieved. Enjoy the magic and the sweetness they bring you! This cup cap is made of food grade silicone which has a wide range of temperature tolerance from -50 to 230 degrees F.
Size: 4 1/4" D x 1 1/2" H
Material: Silicone
Care & Clean: Dishwasher Safe
Includes: 1-PC
It fits tightly on your glass or mug and seals it preventing any unwanted spills!