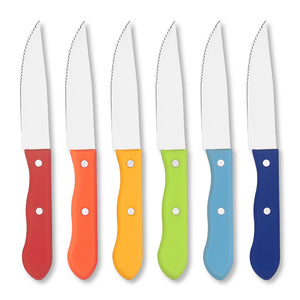 This multi-color knife set not only ensures an excellent quality steak knife on your table, but also an unique and colorful addition to your table setting!
Size: 9 3/4" L
Material: TPR Handle
Care & Clean: Hand wash is recommended to keep original finished.
Includes: 6-PC
Perfect accompaniment to a steak dinner for any holiday or occasion.