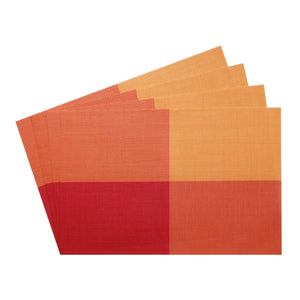 Accessorize your indoor, outdoor table with this cross weaved design PVC placemats. Very durable, it will improve your dining experience and impress your guests. Easy care, wipe clean, makes this ideal for everyday use.
Size: 17 3/4" L x 12" W
Material: PVC
Care & Clean: Wipe to Clean, DO NOT put in a dishwasher.
Includes: 12-PC
Protect your table from scratches and stains and reduces noise from dishes, glasses and mugs.