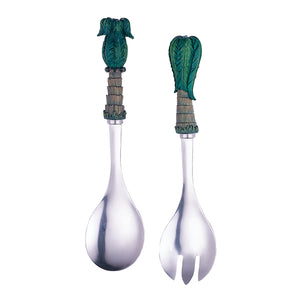 Tossing salads has just gotten more fun. These servers are decorated with palm trees! Guests will be captivated while you're serving up a nice, healthy appetizer or side dish.
Size: 10" L
Material: Poly Resin Handle, 18/8 Stainless Steel
Care & Clean: Hand Wash Only
Includes: 2-PC
The adorable Palm Tree design are a great addition to any table or party, giving style to your salads.