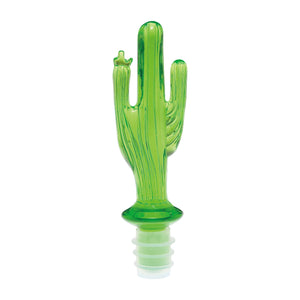 Cactus Wine Stoppers Made of safe food grade durable acrylic with Golf design. This cactus stopper is a perfect gift for anyone who entertains. These reusable wine stoppers slow down the oxidation process that occurs after opening a bottle of wine, and allow you to extend the lifetime and enjoyment of your wine. These wine stoppers are Cactus themed favors are surely and that will fit any size wine bottle.
Size: 1 1/2" W x 5" H
Material: Durable Acrylic
Care & Clean: Hand Wash Only
Includes: 2-PC
A great gift idea for cactus lover and collector.