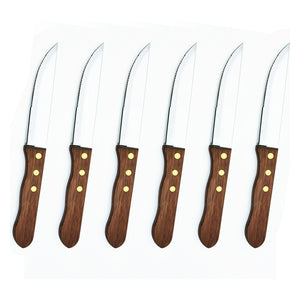 Steak it out. Give your favorite cooked meats top-of-the-line service with these tough steak knives. Easily cut through different types of meat.
Size: 9 3/4" L
Material: Rosewood
Care & Clean: Hand wash is recommended to keep original finished.
Includes: 6-PC
Perfect accompaniment to a steak dinner for any holiday or occasion.